3A Alliance KASHIF QAMAR, Ponzi Scheme All You Want to Know
Before Starting About
3A Alliance Kashif QAMAR lets Tell You About Ponzi Schemes what is that and how it works?
What is a Ponzi scheme example?
A Ponzi scheme is an investment scam that pays existing investors out of money invested by new investors, giving the appearance of earnings and profits where there are none. Ponzi schemes are also known as pyramid schemes.
In Pakistan People Always scam By with this Ponzi Schemes with different modes and way, there are famous Ponzi Scheme name was "
DOUBLE SHAH "
Every one Know This Name Very Well In Pakistan.
Now Lets Talk About 3A ALLIANCE SCAM IN BALOCHISTAN PAKISTAN
KASHIF QAMAR OF 3-ALLIANCE SUCCESSFULLY SCAMMED INNOCENT PAKISTANIS AND LEFT THE COUNTRY WITH BILLIONS OF RUPEES!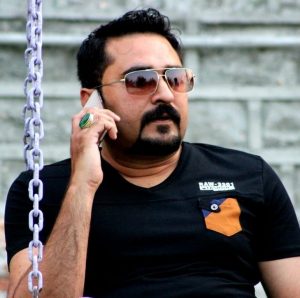 Kashif QAMAR Facebook Account
Now in 2019 the time is very difficult where Pakistan is struggling in ecomical situations , every one is hustle, people are looking easy ways to make
money
, at the time 3a alliance come with to make money double in months and also guarantee to return your money ,
In Pakistan this craze started from karachi and many people were lured to it,now this
scam has also spread like wild fire in Quetta
people start trusting To This company and in last two years in Baluchistan , Pakistan many innocent people join them and start making their money double and many sub offices opened in different cities in Baluchistan and rapidly number of companies opened. Everyone was accepting them, because they were return the profit in start and making theirs money double.
Bot after the end of April it went downhill and turned out to be a huge SCAM
This is the logo and name of the Quetta scam!

The SECP had warned Pakistanis several times about these companies and had strictly stated not to invest any money in them. A crackdown against these frauds was launched and many manipulators were arrested
Link of SECP HAD WARNED PAKISTANIS server time
Also Some local Media Person Post videos to warn people about that scam. On social media
In this video you can watch that a reporter of local news channels covering the whole fraud and telling people to stay away from them and don't invest in
3A ALLIANCE COMPANY,
The 1
st
task was to invest at least 20000 to 25000 and return was promised 3000 per month , these were opening in 6 office in Quetta city and also sub office in many others cities like Sibbi , loralai , Dukki, and Zhob , but later in the month of RAMADHAN all were vanish and theirs offices closed and run away after shutting down the main office in Quetta.